Jennifer Posner has been passionate about photography for over thirty years. Her most recent work focuses on street photography and cityscapes made during her travels to Spain, Portugal, Guatemala, Cuba and Santa Fe.
Born and raised in Louisiana, Jennifer earned a degree in Communications at Tulane University in New Orleans. She first studied photography at the Instituto Allende in San Miguel de Allende, then the Santa Fe Photographic Workshops with Holly Wilmeth and Josh Withers, and Seek Workshops with Eric and Kass Mencher.
After a successful career in corporate marketing, Jennifer moved to San Miguel de Allende in 2007 to pursue a more creative life. There she met her life partner, Chef Gaby Green, with whom she created several culinary projects, including San Miguel's first food truck and a top-rated restaurant, Aguamiel. As passionate about wine as she is photography, she earned Wine & Spirit Education Trust (WSET) Level 1 and 2 certifications from the Napa Wine Academy.
Jennifer is also the co-founder and director of the Reel Docs Documentary Film Series, which is a non-profit endeavor that brings documentary filmmakers to San Miguel and benefits children's programming at the Biblioteca Publica.
EXHIBITIONS:
2018: "Convergence," Estudio Red Dog|Perro Rojo Studio, San Miguel de Allende, MX
2019: "300 Years of European Landscapes," Casa Europa, San Miguel de Allende
,

MX




            "Cuba: Dos Visiones," Estudio Red Dog|Perro Rojo Studio, San Miguel de Allende, MX
PRINTS:
Images on this website are available for purchase.  Please contact Jennifer for pricing and sizes.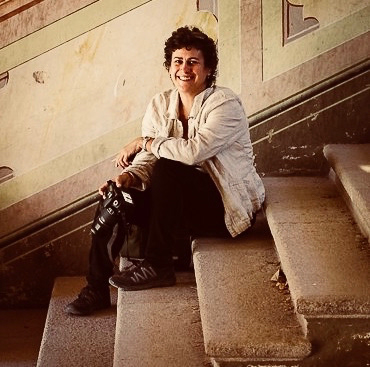 Photo credit: Alfredo Lanier